Lingerie MMA Promotion Interested in Signing Female Boxer After Weigh in Kiss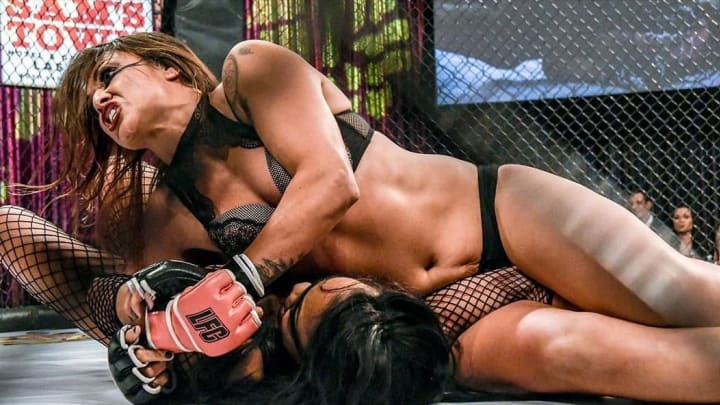 The 'Lingerie Fighting Championship'  is interested in acquiring world champion boxer Ewa Brodnicka after she kissed her opponent at a weigh in while wearing Victoria Secret underwear, prompting a slapping fight.
"Brodnicka would be an awesome addition to LFC," promotion CEO Shaun Donnelly, whose organization prides itself on featuring "some of the sexiest women in the world fighting in MMA", told MMA Sport.
She'd definitely fit right in with her choice of outfits. 
Check out more from the MMA Lingerie League below:  
For all the latest breaking Sports Gossip, be sure to follow SportsGossip.com on Facebook, Instagram, and Twitter.