Marcus Peters Had the Perfect Reaction to Being Fined for Shotgunning a Beer with Fans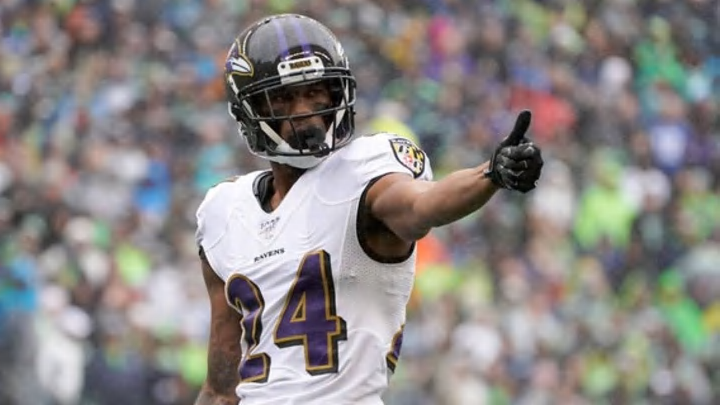 The NFL handed down a fine to Ravens cornerback Marcus Peters for shotgunning a beer in the stands with fans during last Sunday's win over the Bills.  The move made him an instant fan favorite, but will also cost him several thousands of dollars.
Peters didn't seem to mind the fine at all.  He took to social media after the news of his fine and reacted with a few beer mug emojis.  It's the perfect response to the perfect celebration.
RELATED: Kyle Larson's Wife Shotgunned a Beer at the NASCAR Awards
Flip the Page to see Peters' response to the fine: