Matt Ryan Backs Colin Kaepernick's Return to the NFL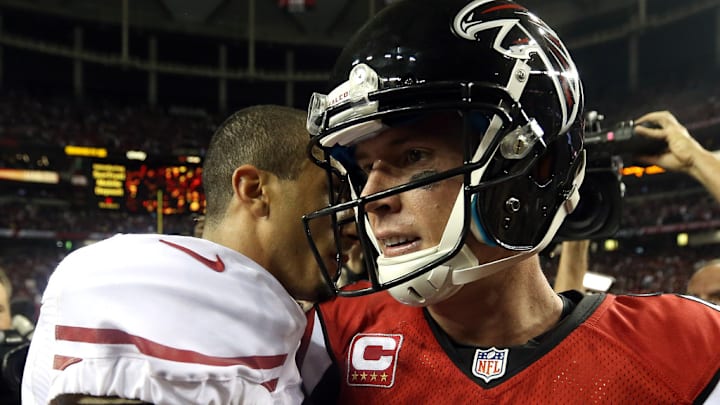 Falcons quarterback Matt Ryan backed Colin Kaepernick's return to the NFL on Tuesday.  Atlanta's QB1 says that the former 49ers signal-caller "should have every opportunity" to be back in the league.
Kaepernick has never had this kind of support from players all around the league.  It feels like we'll see a team sign him this season.
RELATED: Matt Ryan Has Already Raised Over $1 Million to Help Support the Black Community in Atlanta
Flip the Page to read the report: