Mike Leach Wore a Fake Mustache during His Postgame Interview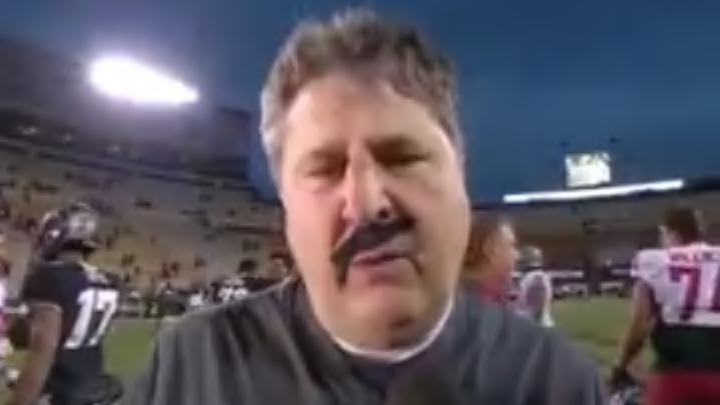 Washington State head coach Mike Leach celebrated the Cougars 31-7 win over Colorado by wearing a fake mustache during his postgame interview.  
Leach's mustachioed quarterback Gardner Minshew put the fake mustache on his coach.  You can get away with that when you throw for 335 yards and two TDs.
Leach is one of the most entertaining guys in all of College Football.  Don't be surprised if spends his entire press conference next week talking about mustaches.