MMA Legend Fedor Emelianenko Criticizes Khabib over McGregor Brawl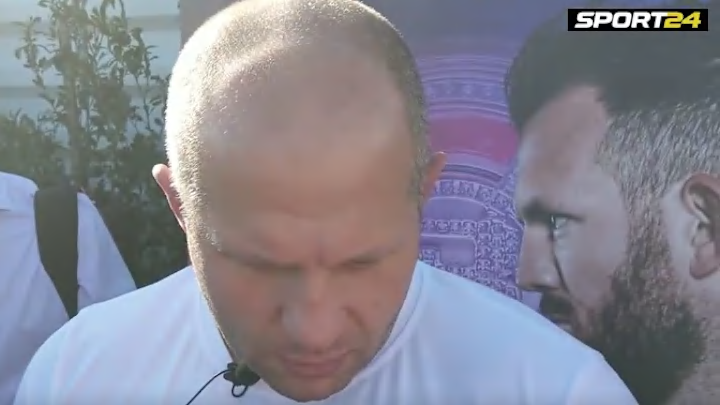 Heavyweight legend Fedor Emelianenko is now talking about the infamous cageside brawl that tarnished fellow Russian MMA star Khabib Nurmagomedov's win over Conor McGregor at UFC 229.  
Emelianenko is preparing for his fight against Ryan Bader in the Bellator Grand Prix final in California this weekend.  
Ahead of that fight, the Russian was asked his thoughts on fellow Russian Khabib, who has emerged as his nation's #1 MMA star following his win over Irish megastar McGregor.  
Emelianenko finally offered his thoughts on his fellow Russian's conduct.
"I had a heavy impression after what I saw," Emelianenko said in answer to a question on the 'ethics' of Nurmagomedov's actions. 
It must have been an emotional response to what happened," he added, referring to the toxic build-up to Nurmagomedov's showdown with the notoriously brash Irishman.
When pressed on whether Khabib's reaction in the cage and hurling himself at McGregor coach Dillon Danis was unprofessional, Emelianenko said:
Well there you have it. 
One legendary Russian MMA fighter dishing out advice to a young Russian MMA fighter. 
Listen up Khabib, the Last Emperor has spoken. 
Want More From Sports Gossip?
For all the latest breaking Sports Gossip, be sure to follow SportsGossip.com on Facebook, Instagram, and Twitter.