Nebraska's 340 Pound Nose Tackle Returned an Interception 18 Yards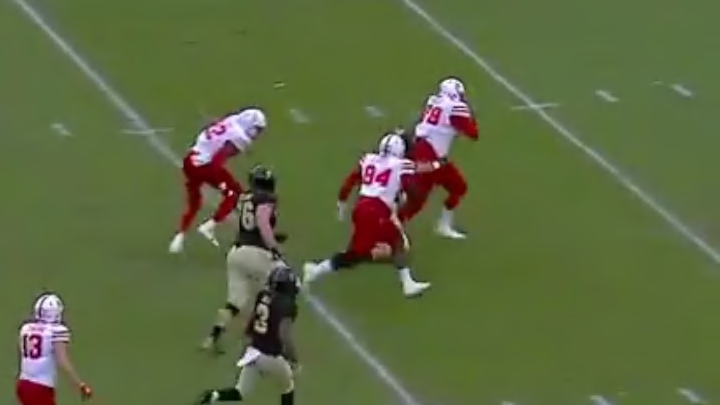 Big boy ball!
Nebraska's 340 pound nose tackle Darrion Daniels intercepted a shovel pass and returned it 18 yards before being tackled.  The Cornhuskers senior got to live out every big man's dream.
Lineman are more athletic than they look.  Checkout the first move Daniels put on the quarterback.
Flip the Page to see the big man interception: