Nick Foles Told Peyton Manning and Phil Mickelson the Secret to Beating Tom Brady "Philly Special"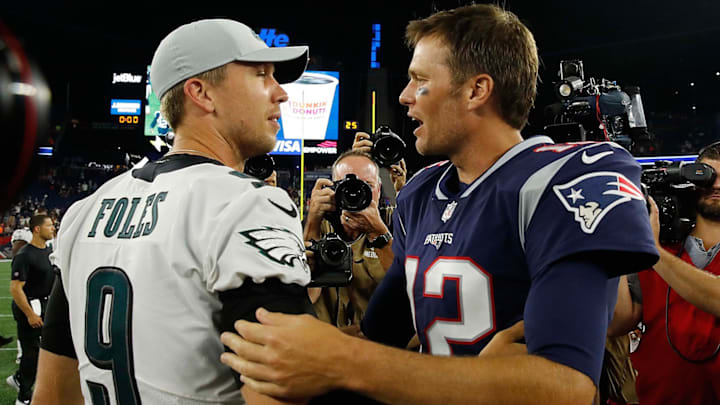 Phil Mickelson and Tom Brady fell behind during "The Match" to Tiger Woods and Peyton Manning.  As they started mounting a comeback Bears quarterback Nick Foles offered up some advice.
Foles' advice to stop the Brady comeback was simple, "Philly Special."  It worked for the former Eagles quarterback once before.
RELATED: Peyton Manning Trolls Tom Brady by Saying He Should Have Had Nick Foles to Caddie for Him
Flip the Page to see Foles' tweet: