Odell Beckham Reveals What He Said to Mike Tomlin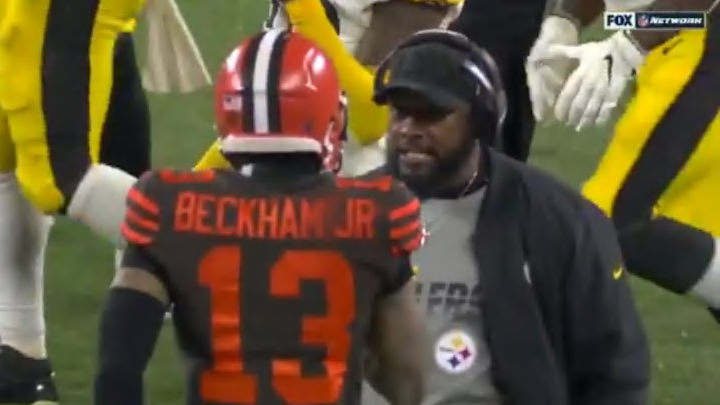 Odell Beckham Jr. and Mike Tomlin exchanged words during Thursday night's Steelers and Browns game.  It started after the star receiver mocked the head coach's yawning gesture.
Tomlin acted like he was yawning in response to having to cover OBJ twice a year.  Beckham revealed what the two discussed during the game.
RELATED: Odell Beckham's Girlfriend Lolo Wood Posing in Her Underwear With IG Model Jena Frumes
Flip the Page to see what the two said to each other: