Patrick Mahomes Receiving the Third Degree over his Preference of Ketchup on Certain Foods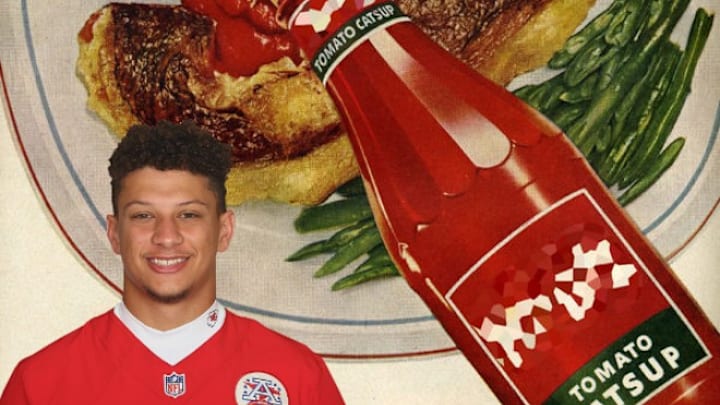 Kansas City Chiefs QB Patrick Mahomes is having an MVP worthy season. He's the talk of the town, which has put him under a gigantic microscope. 
Anything he says or does gets magnified to the nth degree. Remember earlier in the year he was being made fun of for his Kermit the Frog like voice. 
Now today's flaw we have found in a person who plays quarterback is his choice of condiment, or more importantly, what he chooses to put said condiment on. 
In a great profile about Mahomes that mostly focused on his already legendary arm strength, Wickersham wrote that Mahomes likes to eat his steak covered in ketchup.   
He also puts his ketchup on Mac N Cheese. 
Now that is worth making fun of. Ketchup and steak is pretty common, but ketchup on mac n cheese. 
Stop. 
Mahomes is one of those steak eaters who is proud of the fact he douses Ketchup on his meat. 
At least he's owning it. 
Want More From Sports Gossip?
For all the latest breaking Sports Gossip, be sure to follow SportsGossip.com on Facebook, Instagram, and Twitter.