Pitt Softball Player Swallowed a Worm During an Interview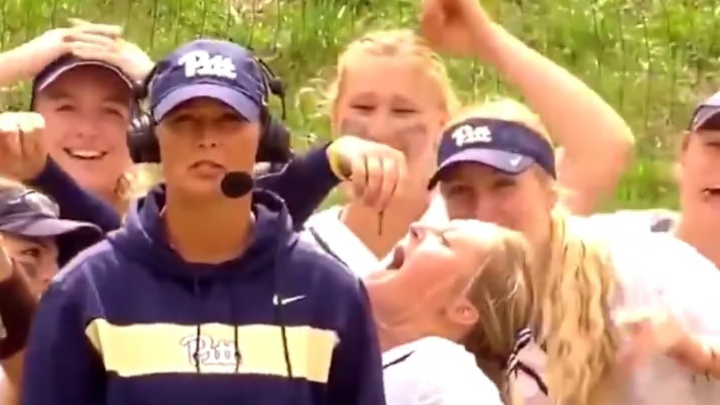 A Pitt softball player was spotted during an interview on Saturday pulling out a worm and swallowing it.  Alexee Haynes made the most of her camera time during her coach's fourth inning interview. 
They do things a little different at Pitt.  Not only do they have worm signs ready to go, they have worms on hand for players to swallow.
Who knows how something like that gets started, but if you swallow worms and win games, you can bet they will continue to do it.  
For all the latest breaking Sports Gossip, be sure to follow SportsGossip.com on Facebook, Instagram, and Twitter.