Raiders Hire Their First Female Coach in Team History, Twitter Approves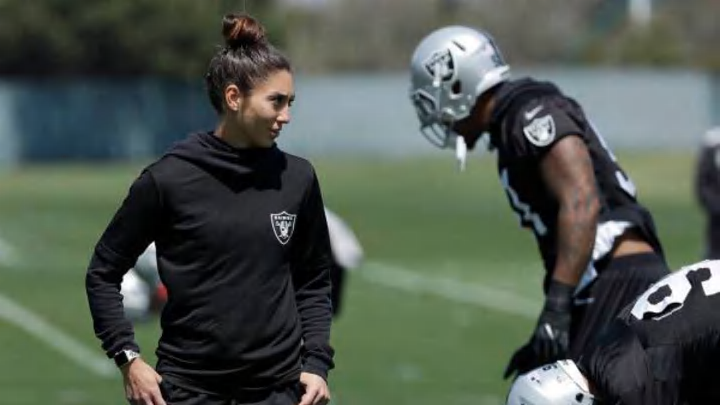 The Oakland Raiders have hired the first female coach in the team's history.  Kelsey Martinez is also the only female strength and conditioning coach in the NFL.  The hiring wasn't a big deal to Martinez at first.  She realized the significance of her position when her fellow coaches started to thank her for inspiring their daughters.
Martinez's fellow Raiders coaches aren't the only ones who approve of the hiring, Twitter also very much approves of the Raiders new coach.  Although there are various reasons why Twitter approves, I don't think you will find a topic that has brought more people on social media together in agreement.