Redskins Punter Tress Way Plans to Celebrate Contract Extension With a 19 Hour Car Ride, Cherry Coke and Flaming Hot Cheetos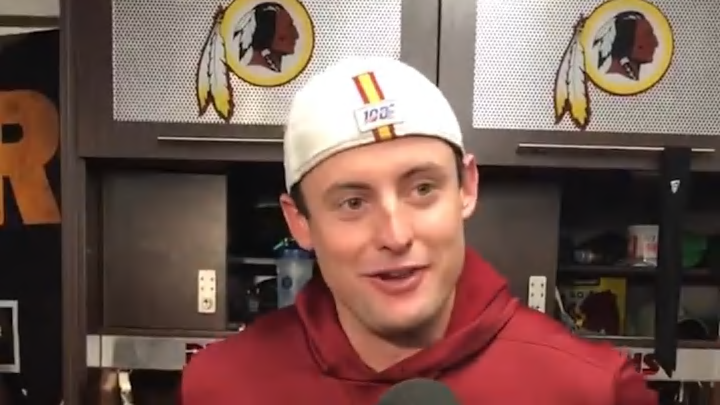 Redskins punter Tress Way cashed in on a Pro Bowl year with a new 4-year, $15 million deal.  He hasn't had a chance to celebrate his new deal yet.
Way told reporters he plans to celebrate his new deal when the season ends with a 19 hour car ride back to Oklahoma and Cherry Coke with Flaming Hot Cheetos.
RELATED: Redskins QB Dwayne Haskins Carted to the Locker Room After Suffering an Ankle Injury
Flip the Page to see how Way intends to celebrate his new contract: