Roy Williams Collapsed at the End of the First Half During UNC and Clemson Game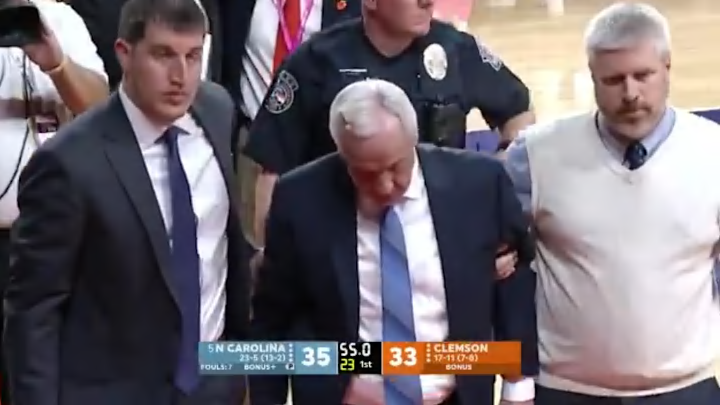 North Carolina head basketball coach Roy Williams collapsed on the Tar Heels bench at the end of the first half against Clemson.  
Williams, who suffers from vertigo, was helped to the locker room by the team trainers and did not return to coach in the second half.
The game was just a two point game at the time of Williams' latest vertigo attack.  We're not saying that the score had anything to do with his Williams collapsing, but if you're smelling an upset it would be a convenient time for one to occur.
In the end, UNC was able to hold off Clemson and survive with an 81-79 victory without their head coach for the entire second half.
Want More From Sports Gossip?
For all the latest breaking Sports Gossip, be sure to follow SportsGossip.com on Facebook, Instagram, and Twitter.