Simone Biles Responds to Her Brother Being Charged with a Triple Homicide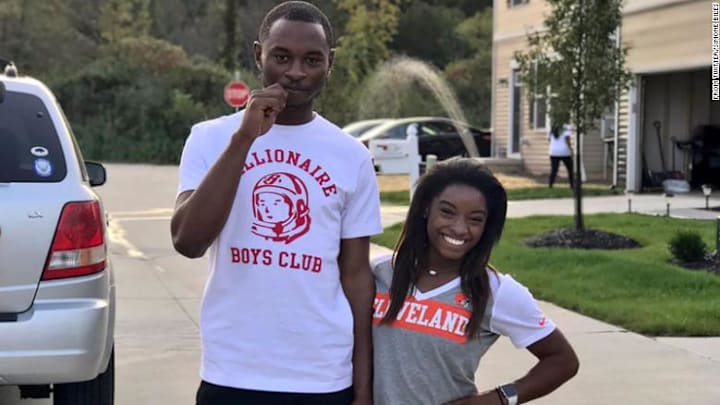 The brother of Olympic gold medalist Simone Biles has been arrested and charged in a New Year's Eve shooting in Ohio that killed three people.
Tevin Biles-Thomas is charged with murder, voluntary manslaughter, felonious assault and perjury in a December 31, 2018, fatal shooting in Cleveland.
The charges were announced in a joint statement from Cleveland Police and the Cuyahoga County Prosecutor's Office.
RELATED: Simone Biles Gets Treatment After Speaking Out on Sexual Assault
It's unclear if he has a lawyer.
The Olympic champion gymnast doesn't want to talk about it.
Flip the Page to see her Message: