Skylar Diggins Takes Shot at ESPN over LeBron Over Coverage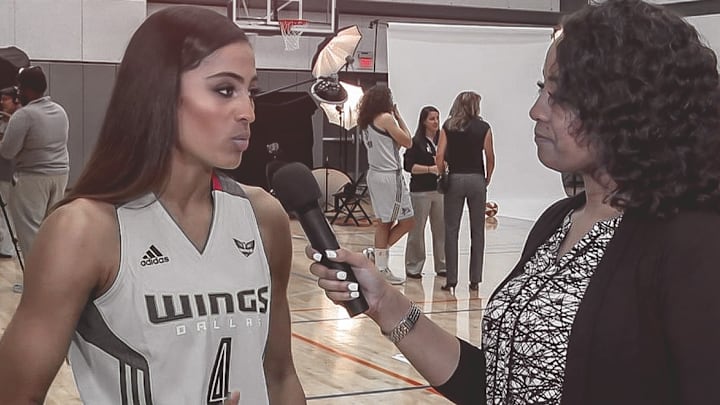 In a wide-ranging piece written for Wealth Simple, the Dallas Wings star point guard took a shot at ESPN constant coverage of the likes of LeBron James 24/7, but they'll wait until the last 5 minutes of the show to throw in a WNBA highlight.
The Dallas Wings Point Guard is out to get herself and her fellow WNBA players compensated like their counterparts in the NBA, but we know that's never going to happen. It's not about being a man or woman, it's about the quality and excitement of the game. 
Also you have to take into account TV contracts, which plays a major role in the esclating salaries of NBA players. I hate to burst her bubble, but there isn't much of a TV audience for the WNBA, that's just a fact. LeBron makes everyone money.