Steph Curry Just Added Contact Lenses to His Shot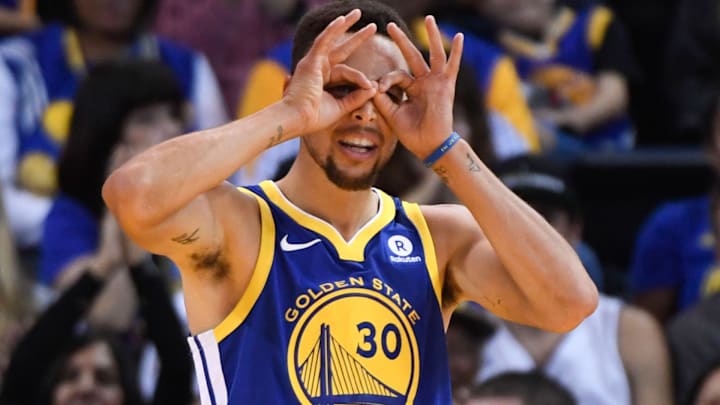 Watch out. 
How does one of the deadliest shooters in NBA history improve his shot. 
Simple. 
He gets contact lenses. 
"I started wearing contacts," Curry told Marcus Thompson II of The Athletic. "No, I'm serious." "I had gotten so used to squinting for so long," he added. "It was just normal."
Apparently Steph had some eye issues. 
Curry has always been dealing with eye issues via Bleacher Report
"He said he has a condition called Keratoconus, known in the ophthalmology field as KC. Technically, it's an eye disease in which the cornea, normally a circle, progressively thins and takes on a cone shape. This distortion has given Curry what is known as an astigmatism, which is a type of error in the way the light bends when entering the eye. It doesn't distribute the light equally to the retina and leads to blurred or distorted vision."
Since adding the lenses, Curry has hit at least five three-pointers in nine straight games, while shooting 48.7% from behind the arc.
A vast improvement. 
This is just plain scary.
The Warriors are definitely winning the Chip this year.
For all the latest breaking Sports Gossip, be sure to follow SportsGossip.com on Facebook, Instagram, and Twitter.