Teddy Bridgewater Replaces Drew Brees After He Injured His Right Thumb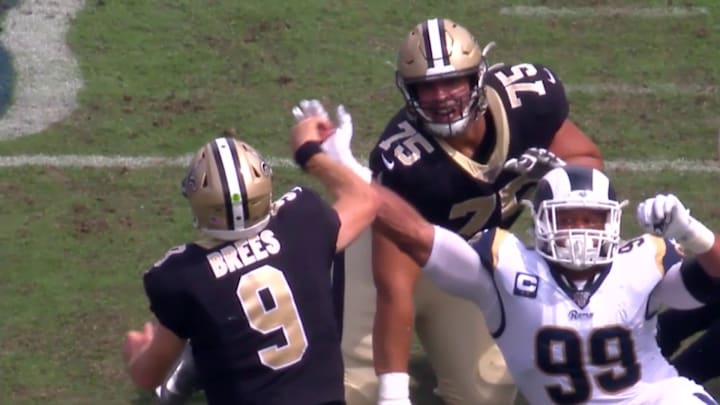 Drew Brees suffered a right thumb injury in the first quarter of Sunday's game against the Rams.  He injured the thumb when he hit it on the hand of defensive lineman Aaron Danold.
Backup Teddy Bridgewater replaced Brees, who was standing on the sidelines with a heavily taped thumb.  He was not attempting to grip or throw a ball.
Flip the Page to See Brees Hit His Thumb on Donald: