Texas Beat Texas Tech on a Late Touchdown from Lil'Jordan Humphrey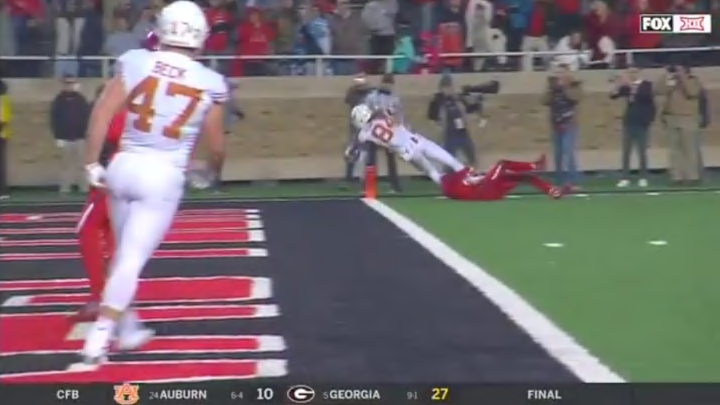 Late in a 34-34 game between Texas and Texas Tech, Longhorns quarterback Sam Ehlinger found receiver Lil'Jordan Humphrey (yes that's his real name), who made a great catch and dragged the defender into the end zone for the game winning touchdown.
Who needs to setup a potential game winning field goal?  Throw it up to Lil'Jordan and let him do the rest.
The play and the win keep Texas in the hunt for a major bowl game as bowl season quickly approaches.