There Was a Goalie Goal Scored in a College Hockey Game on Friday Night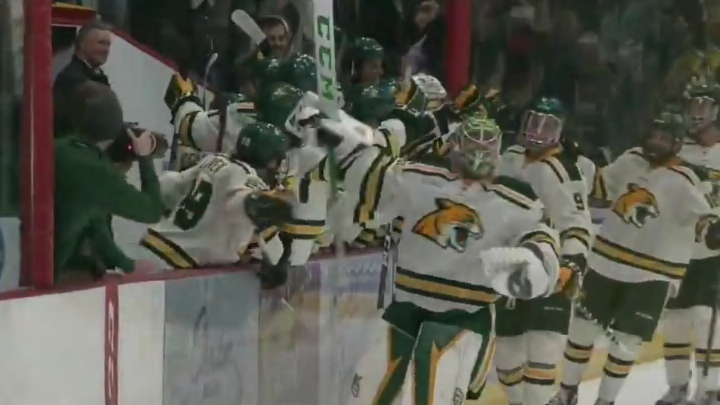 There was history made during the Northern Michigan and Michigan Tech game on Friday night.  That's because for only the 11 time in NCAA history a goalie scored a goal.
On Friday night, Northern Michigan's goalie Atte Tolvanen became the newest member of the goalie goal scoring club.  He scored a goal in the 5-3 win over Michigan Tech.
Who doesn't love a good goalie goal and the celebrations that go along with them?  The celebrations might be the best part of the entire goal.