Timberwolves ask Drake to Not Wear Their Gear in Public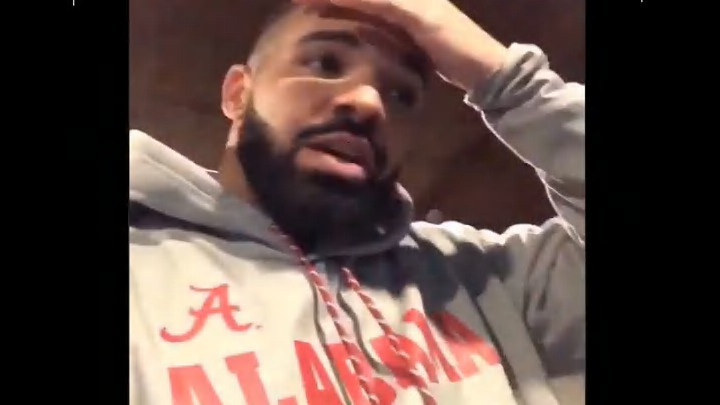 The Timberwolves allowed music to be played at practice on Thursday.  Andrew Wiggins made the selection and Drake was played for the entire practice session.
After the news got out that music was played during practice and that it was all Drake, Minnesota sent out a tweet asking the sports cursed rapper to not wear the team's gear in public.
There's a very good reason for the request.  Every sports bandwagon Drake jumps on crashes and burns.
The latest team to feel the power of Drake's curse was Alabama, who was blown out by Clemson in the National Championship game after he came out as a supporter of the team.
The Drake curse is real.  Take a look at his victims: