Tom Brady Challenged J.J. Watt to an Oklahoma Drills Match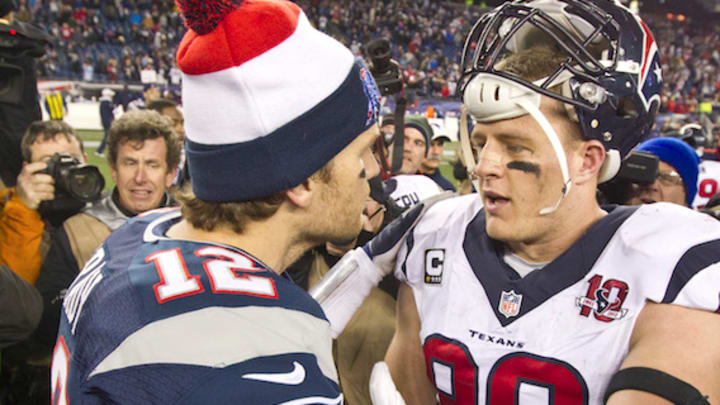 Following the success of "The Match," Tom Brady challenged J.J. Watt to a match.  He actually asked the Texans defensive end if he wanted to square off against him in some Oklahoma drills.
If that was televised there would be a ton of Brady haters tuning in to watch him get destroyed.  That would most certainly happen. 
RELATED: Tom Brady Crushes the Falcons With a Savage Shot During "The Match"
Flip the Page to see Brady's challenge: