Warriors Owner's Wife Responds To Beyonce Giving Her the Business with the Side Eye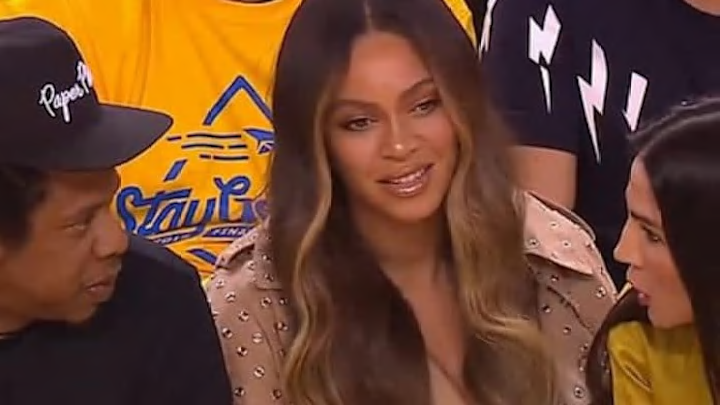 Jay Z and Beyonce sat next to the Warriors owner and his wife, and during the game, cameras captured what seemed to be an innocent moment as Jay and Curran exchange a few words.
Of course everyone was focused on Beyonce, as she appeared annoyed that Curran was slightly leaning over the singer as she spoke.
Beyoncé dropped the epic courtside side-eye. 
Watch below: 
 Warriors owner's wife Nicole Curran responded to everyone thinking Beyonce was shading her.
The NBA Finals are fantastic. 
Who needs to talk about basketball when you have so much going on courtside. 
Check out a few pics of Nicole Curran below: 
For all the latest breaking Sports Gossip, be sure to follow SportsGossip.com on Facebook, Instagram, and Twitter.