Watch Kate Upton's Emotional Reaction to Justin Verlander Joining the Three No-Hitters Club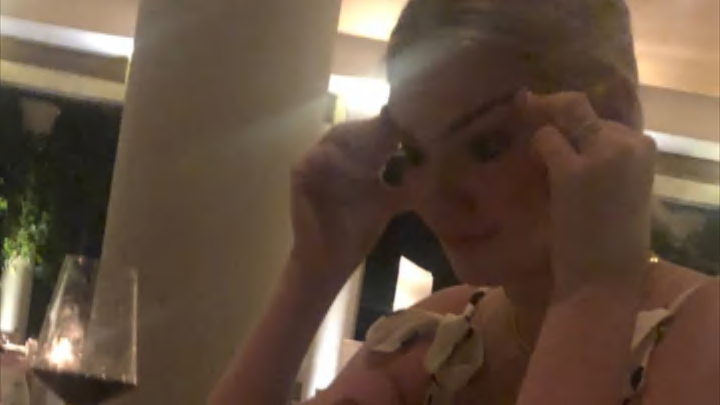 Kate Upton was not in attendance for her husband Justin Verlander's start on Sunday in Toronto.  She was instead listening to the game, or at least the bottom of the 9th, from a dimly lit restaurant.
Verlander became the latest to join the select group of pitchers with at least three no-hitters.  The historical moment wasn't lost on Upton, who became emotional following the last out of the game.
RELATED: Kate Upton Congratulated Justin Verlander on His Third Career No-Hitter
Flip the Page to Upton's Reaction to the No-Hitter: