Wild Brawl Broke Out at the End of the Kansas and Kansas State Game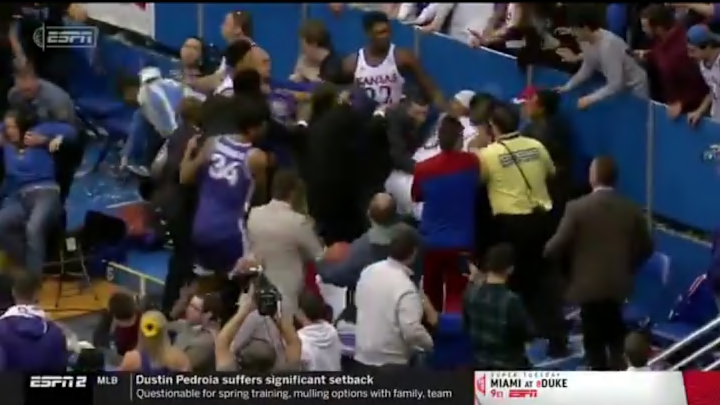 A wild brawl broke out at the end of the Kansas and Kansas State game on Tuesday night after Kansas State's DaJuan Gordon stole the ball from Kansas' Silvio De Sousa as he was dribbling out the clock.
Gordon attempted to get a shot off at the buzzer but was rejected by De Sousa . That's when all hell broke loose and a wild brawl took place involving several players from both teams.
RELATED: John Calipari Was Ejected from the Kentucky-Arkansas Game for Complaining About Flops
Flip the Page to see the wild brawl: