Adrian Peterson Outruns the Eagles Defense for a Career Long 90-Yard Touchdown Run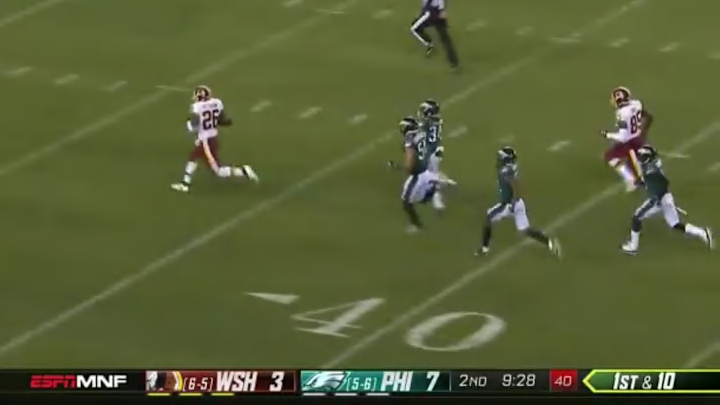 Redskins backup quarterback Colt McCoy exited Monday night's game against the Eagles in the second quarter with a lower leg injury.  That pushed the newly acquired Mark Sanchez into action.
On Sanchez's first play he handed the ball off to running back Adrian Peterson.  The 33-year-old made a cut and took it to the house.
The 90-yard touchdown run was longest of Pederson's career, both as a college player and a professional.  All Day proved he still has incredible speed as he outran the Eagles defense.