Alex Morgan Defends US Women's Soccer Team's Destruction of Thailand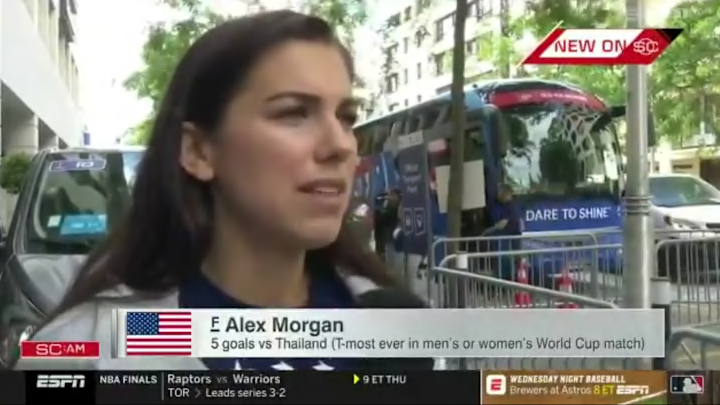 On Monday the US Women's Soccer team destroyed Thailand 13-0 during their Women's World Cup match.  Alex Morgan had five goals by herself.
As expected, haters came out with criticism of how the US kept scoring goals on Thailand and how they kept celebrating them.  
Morgan was asked about the criticism and defended the beat down by saying it would have been disrespectful to Thailand if they held back at all.
Morgan is 1000% percent correct with this breakdown.  Show no mercy.  Score goals until they stop you or the time runs out.  I feel like she really wanted to look in the camera and give the haters the finger. 
Go for it Alex, we've got your back!
For all the latest breaking Sports Gossip, be sure to follow SportsGossip.com on Facebook, Instagram, and Twitter.