Dad Runs On Court and Pushes Down 11-Year-Old During AAU Game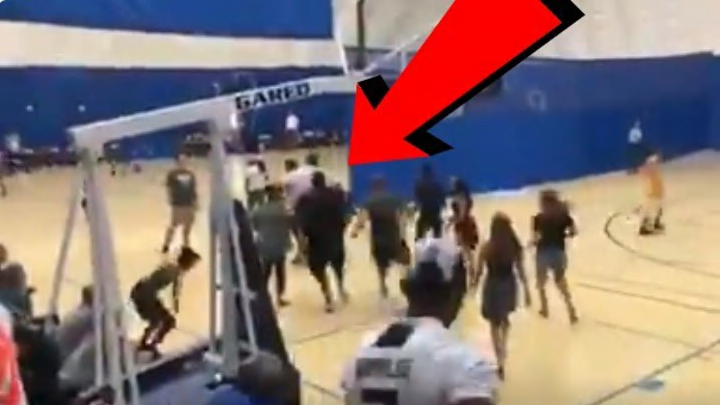 Sports Dads sometimes cross the line, and do way too much. This is too much.
Watch as this overbearing AAU Dad runs on the court and attack an 11-year-old boy after he hit his son… 
Watch below:  
The man reacted after his son got hit, which is understandable. 
But it's on a court, and there's plenty of supervision. 
Not his place to storm the court. 
Imagine if every parent ran onto the court after this happened.
For all the latest breaking Sports Gossip, be sure to follow SportsGossip.com on Facebook, Instagram, and Twitter.