Antonio Brown's Baby Mama Chelsie Kyriss Getting Bombarded in The Comment Section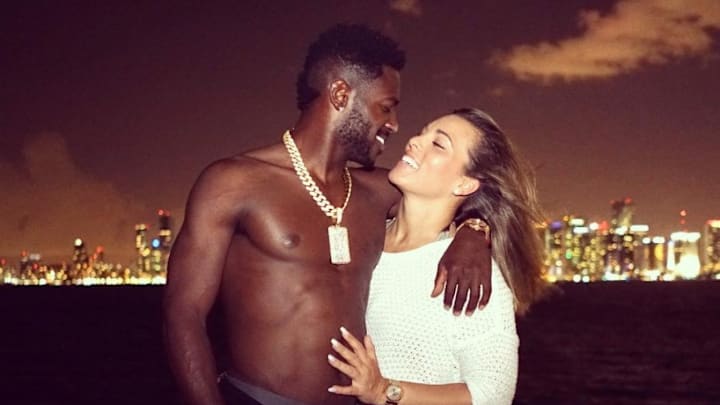 Oakland Raiders controversial wide receiver Antonio Brown has three children with girlfriend Chelsie Kyriss and two other kids from a previous relationship.
It's been a turbulent last year or so with the females in his life: 
His other baby mama even called AB a 'Media Dad'  
Today when the news broke AB may get suspended after being involved in an altercation with Raiders GM Mike Mayock, the sh*t really hit the fan for Raiders fans.   
Furious fantasy owners and fans looking for a little justice decided to vent on his baby mama's IG page. 
Flip the Page to see the Comments: