Bill Walton Attended Game 4 of the Warriors and Blazers Series with a Member of the Grateful Dead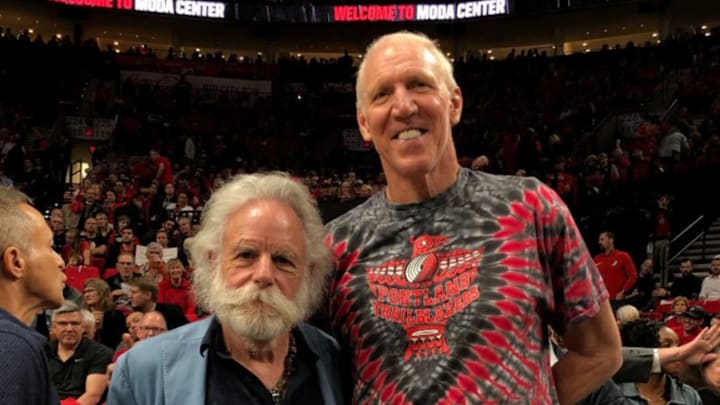 Bill Walton, who played for the Portland Trail Blazers during his career, attended Game 4 of the Western Conference Finals with Bob Weir of the Grateful Dead.  The two were on the end of the Blazers bench to watch the heartbreaking loss.
Despite the loss, we can guarantee nobody had more fun before, during and after the game then these two stoners.
When you have a legend like Bill Walton sitting on the end of your bench and you still lose, it just wasn't meant to be.  Portland was no match for the magic and power of the Warriors dynasty.  
For all the latest breaking Sports Gossip, be sure to follow SportsGossip.com on Facebook, Instagram, and Twitter.