Neymar Ditched Soccer Awards To Spend Time With Rihanna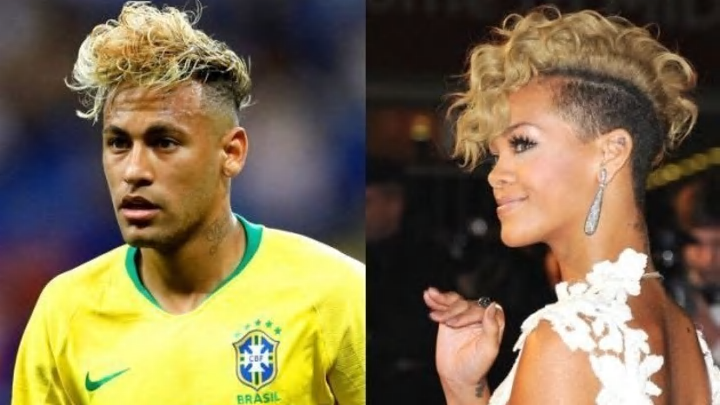 Soccer superstar Neymar showed he can work hard and play hard as he enjoyed a night out with singer Rihanna.  
After a long season where he has battled back from a metatarsal injury, Neymar took full advantage of some down time as he was posed alongside the American superstar.
But apparently he ditched a soccer awards ceremony to party with Rihanna. 
Via TMZ:
1) Show up to a massive European soccer awards ceremony to watch his Paris Saint-Germain teammate,  , be honored for being a STUD this season Kylian Mbappe Or, 2) … BLOW IT ALL OFF AND HANG WITH  !!! RIHANNA Obviously, you saw what Neymar chose.  The 27-year-old had been expected to attend the prestigious Union Nationale des Footballeurs Professionnels (UNFP) Football Awards Ceremony in Paris … but RiRi called, so he was out! Instead, Neymar turned up to the Boum Boum nightclub in Paris to help Rihanna celebrate the launch of her new luxury fashion brand.
Obviously Neymar has better things to do than attend a boring soccer awards dinner. 
I mean, can you blame him? 
Check out a few more pics of Rihanna below:  
For all the latest breaking Sports Gossip, be sure to follow SportsGossip.com on Facebook, Instagram, and Twitter.