Chiefs Players Get into a Snowball Fight While Warming Up in the Snow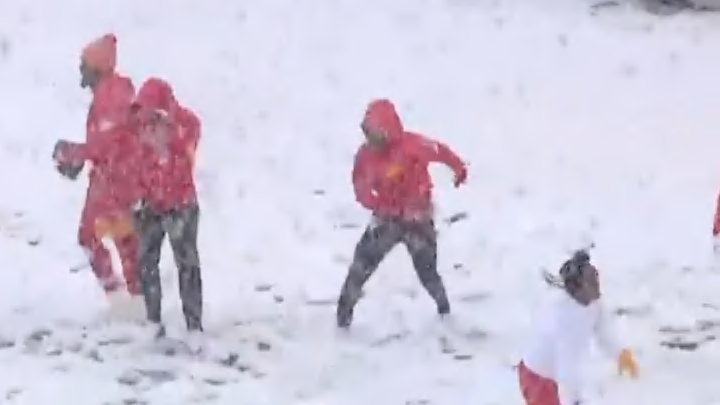 It's snowing in Kansas City and it's expected to continue throughout the Broncos and Chiefs game on Sunday.  That's going to make for a fun game for the players and the fans.
Chiefs players didn't wait for kickoff before the fun got started.  They had a snowball fight while warming up in the snow.
RELATED: Broncos QB Drew Lock Used to Date Gracie Hunt, the Daughter of Chiefs Owner Clark Hunt
Flip the Page to see the fun in the snow: