Dak Prescott Now Being Linked to New IG Model Ireland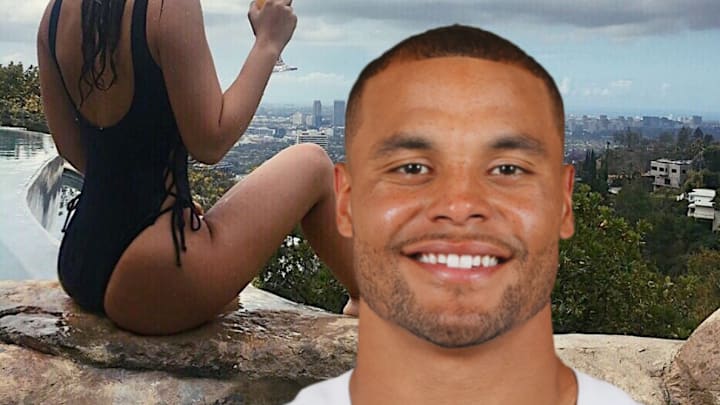 The former fourth-round draft pick and two-time Pro Bowler is currently scheduled to collect a cool $2 million in the last year of his rookie-deal.
All indications point to the Cowboys extending Prescott, giving him top-QB money, and finally getting Dak paid. 
In the meantime, he's keeping busy doing elite QB things. 
Dak has always been a guy connected to several women, and his latest doesn't disappoint. 
Meet Ireland, Dak's latest and greatest. 
Check out her pics below: 
We also received some video of Dak hanging out with Ireland over the weekend. 
The two were spotted at Top Golf in Tampa. 
Watch below: 
There's no telling how long Ireland and Dak will remain a thing, but if we do spot them together, we'll make sure to share. 
For all the latest breaking Sports Gossip, be sure to follow SportsGossip.com on Facebook, Instagram, and Twitter.