Dolphins Reportedly Willing to Trade Up to Draft Tua Tagovailoa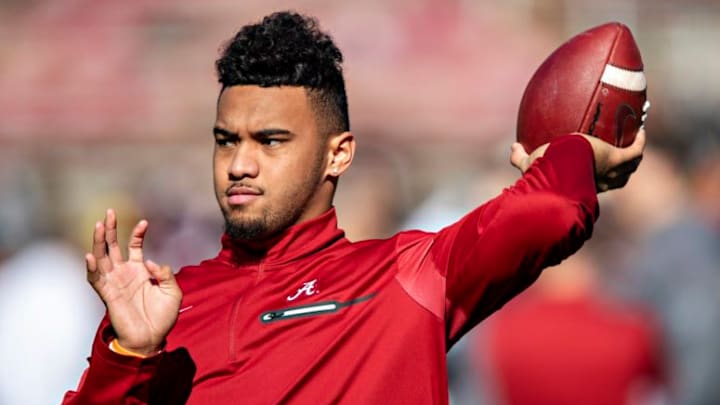 The Dolphins remain interested in Alabama quarterback Tua Tagovailoa, even after he suffered a season ending hip injury.  There were reports prior to the injury that they would draft him as high as the first overall pick.
Miami ended up winning a few games after starting the season 0-7.  They now have the fifth overall pick and are reportedly willing to trade up to as high as the second overall pick.
RELATED: Tim McGraw Responded To Tua Tagovailoa Referencing Him In His NFL Announcement
Flip the Page to read the report: