Gerald McCoy Takes a Shot at the Panthers Over Cam Newton Situation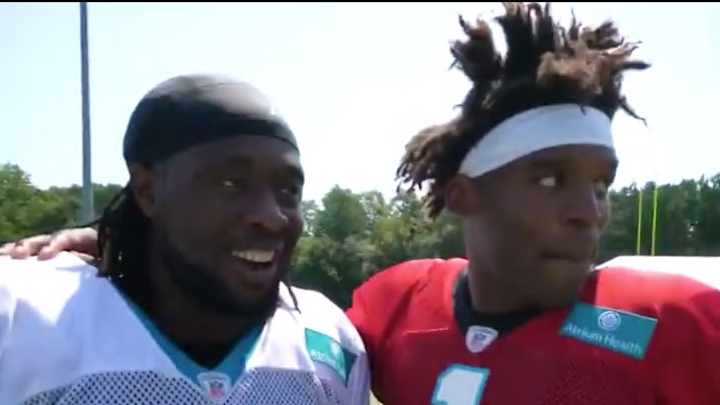 Cam Newton's future in Carolina is up in the air after two disappointing, injury filled seasons.  The Panthers thought they had found his replacement after the hot start by backup Kyle Allen, that didn't last long and he ended up getting benched.
The fact that the Panthers are considering moving on from Newton is confusing to some.  Included in those confused by the talk is Gerald McCoy, who just wrapped up a one-year deal with Carolina.
RELATED: Cam Newton Donated Over $130k in Gifts
McCoy took a shot at the Panthers for contemplating the move, "There's not a lot of Cam Newtons walking around."
Flip the Page to see McCoy's comment: