Jerry Jones Comments on Ezekiel Elliott Being Placed in Handcuffs in Vegas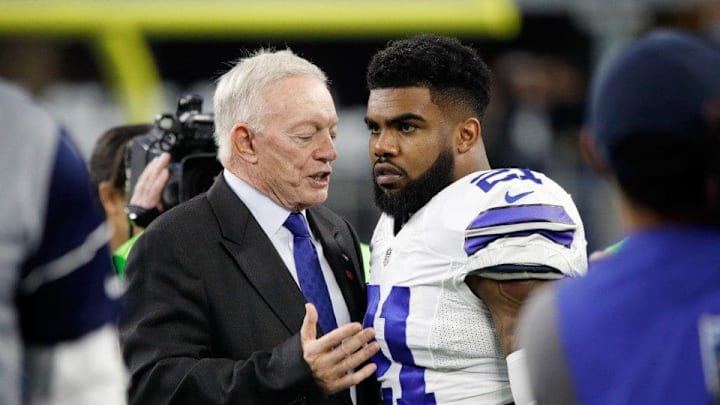 Cowboys running back Ezekiel Elliott was placed in handcuffs over the weekend after an argument with his girlfriend at a Vegas concert. 
Via ESPN:
"I think that the main thing is that I don't see anything that needs supporting," Jones said Thursday. "In terms of his status with us, (it) has not been impacted in any way and frankly I know how conscientious he has been in the offseason and that's good enough. No, I don't see that having any consequences for us."
Maybe just a brief discussion Jerry.  It is true that Zeke didn't do much, but he did end up in handcuffs as the result of a completely avoidable situation.
Just a thought, you would hate for one of these situations to continue to escalate unnecessarily and end with your best offensive player behind bars.
For all the latest breaking Sports Gossip, be sure to follow SportsGossip.com on Facebook, Instagram, and Twitter.