Joe Burrow Had a "Big D*ck Joe" Hat in His Lap While He Was Smoking a Cigar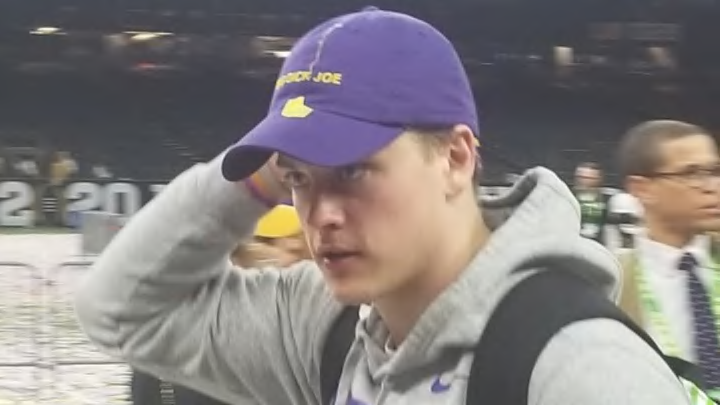 The legend of Joe Burrow continues to grow.  The LSU quarterback is entering the draft with a Heisman Trophy, a National Championship, a touchdown passes record and apparently an off the field gift as well.
In the videos and pictures of Burrow enjoying his postgame cigar there is a hat sitting in his lap.  A close up look at the hat reveals that it says, "Big D*ck Joe."
RELATED: Joe Burrow and LSU Got Fitted for Their Ring Size Before The Game
Burrow was spotted wearing the hat as he prepared to leave the Superdome and get the real celebration started.
Flip the Page to see Burrow's hat: