Joe Burrow Joined In on "Neck" During the National Championship Game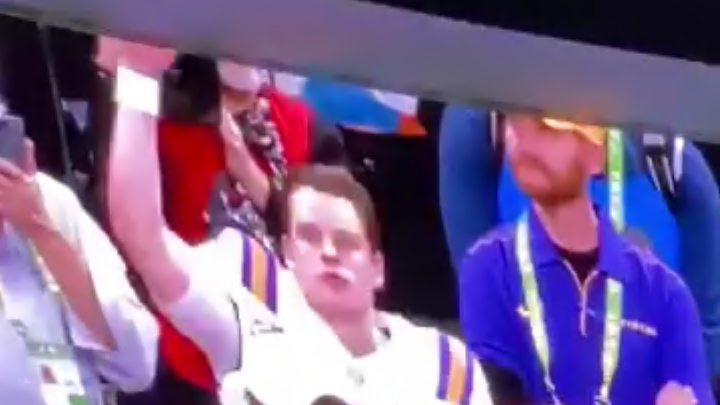 LSU quarterback Joe Burrow capped off his legendary season by leading the Tigers to a 42-25 win over Clemson.  He threw for five touchdowns and added a sixth one with his legs.
During the game Burrow set the single season touchdown passes record.  He also joined in on "Neck" which was played during the game and picked up by the ESPN broadcast.
RELATED: LSU Students Add Their "Neck" Lyrics to "Rise Above It" 
Flip the Page to see Burrow join in on Neck: