Lamar Odom Reveals Just How Much Money He's Spent on Drugs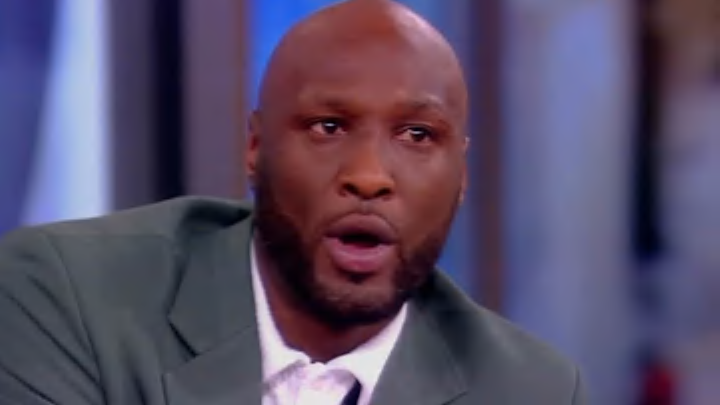 Former Los Angeles Lakers star about his new book, Darkness to Light: A Memoir, which was released on Tuesday and, in part, covers his scary incident in October 2015, when he was hospitalized for a near-fatal drug overdose after being found unconscious in a room at the Love Ranch Brothel in Nevada.
This lead to a very pressing question. 
During his NBA career, Lamar Odom made a reported $114 million.
After taxes and agent fees, he'd be left with about $60 million net. 
So when Lamar Odom revealed just how much money he spent on drugs, he may have been a little bit off. 
Watch below:  
Odom's memoir also candidly delves into his sex addiction and substance abuse issues, including his claim that he has slept with over 2,000 women.
Now that number I can believe. 
For all the latest breaking Sports Gossip, be sure to follow SportsGossip.com on Facebook, Instagram, and Twitter.