Madison Bumgarner's No Trade List is Full of Contenders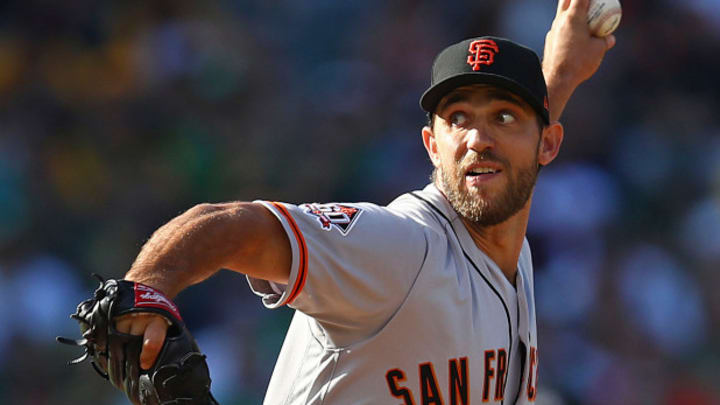 San Francisco Giants left-hander Madison Bumgarner is in the final year of a 5-year, $35 million deal.  With his current team in last place and in the middle of a rebuild it makes sense for them look for a trade partner before he walks in free agency. 
With a trade likely, Bumgarner provided the Giants with a no trade list.  The list is made up of soley of teams that are expected to make a run at the playoffs.
That doesn't necessarily mean Bumgarner doesn't want to play for a winner.  According to a follow-up tweet by Rosenthal, this is a tactic used to gain leverage if a trade agreement is reached.
Getting a guy like Bumgarner for a playoff run could put a team over the edge.  He still has great stuff and plenty of postseason experience.
For all the latest breaking Sports Gossip, be sure to follow SportsGossip.com on Facebook, Instagram, and Twitter.