Magic Johnson Gave Praise to The 'Backstabber' Rob Pelinka After Anthony Davis Trade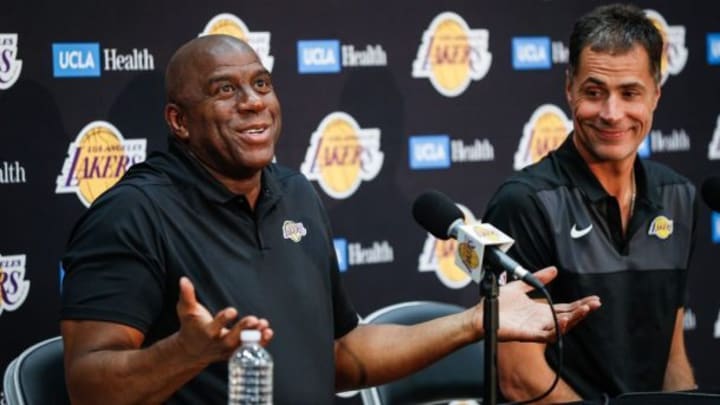 The former president of basketball operations for the Lakers congratulated the Lakers for making a reported deal for Anthony Davis on Saturday.
Magic was pumped, and was dishing out congratulations left and right. 
"Great job by Owner Jeanie Buss bringing Anthony Davis to the Lakers!" Johnson wrote on Twitter. "Laker Nation, the Lakers are back in a championship hunt! Congratulations to the entire organization. I know LeBron James has a big smile on his face. I'm loving this!!"
Magic went on with more congrats. 
"Laker Nation, you wanted the great Jeanie Buss to step up and bring a championship team back to LA and she's doing just that!" he wrote.
And finally Magic decided to acknowledge Pelinka, the man who allegedly made Magic's job with the Lakers suck. 
If you recall, Magic and Pelinka had a crazy falling out. 
Publicly. 
Interesting to see Magic take the high road, but no one would have blinked an eye if he didn't congratulate his backstabbing buddy. 
For all the latest breaking Sports Gossip, be sure to follow SportsGossip.com on Facebook, Instagram, and Twitter.