Malik Monk Found Himself on Shaqtin a Fool After Missing a Wide Open Dunk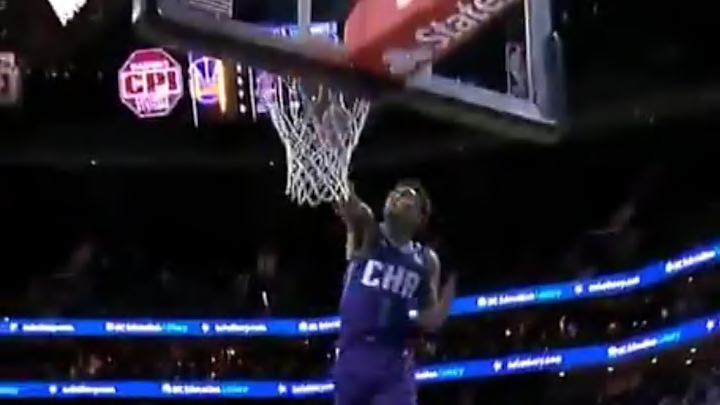 Hornets guard Malik Monk found himself on Shaqtin a Fool after he bricked a wide open fastbreak dunk against the Warriors.  The bad miss was rebounded by Golden State near halfcourt.
Monk seemed to be confused as to how he could have missed a dunk that wide open and had to check the jumbotron to see what went wrong. 
RELATED: Michael Jordan Slapped His Player Malik Monk in the Head
Flip the Page to see Monk's missed dunk: