Odell Beckham Jr. and Baker Mayfield Double Team Colin Cowherd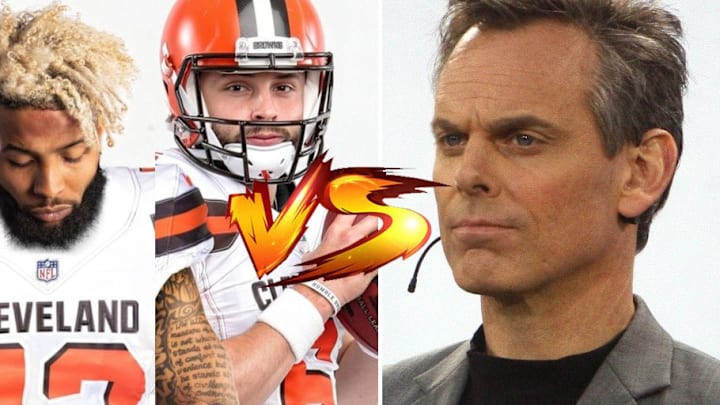 Baker Mayfield isn't the only Browns' star getting in Twitter wars these days with Colin Cowherd.
Now, Baker been joined by his #1 target.
It all started when Cowherd did a Family Feud style segment on his show The Herd, highlighting the Top 10 moments of OBJ's career.
No. 1 was The Catch, No. 2 was his trade to the Browns, No. 3 was his boat trip before a playoff game, No. 4 was his fight with the kicking net and so on.
One was his hilarious Dirty Dancing commercial with Eli Manning..
Beckham took the bait and fired back at Cowherd on Twitter:
Mayfield, who's had his own very highly-publicized Twitter spats with Cowherd, chimed in and called him a clown.
Whatever Colin Cowherd is doing is clearly working, he's getting the attention he's craving. 
Browns versus Colin Cowherd is a great matchup to follow. 
Can't wait to see more of this…
For all the latest breaking Sports Gossip, be sure to follow SportsGossip.com on Facebook, Instagram, and Twitter.