Rapper YG Laughed in Cowboys Fan Post Malone's Face during Loss to Rams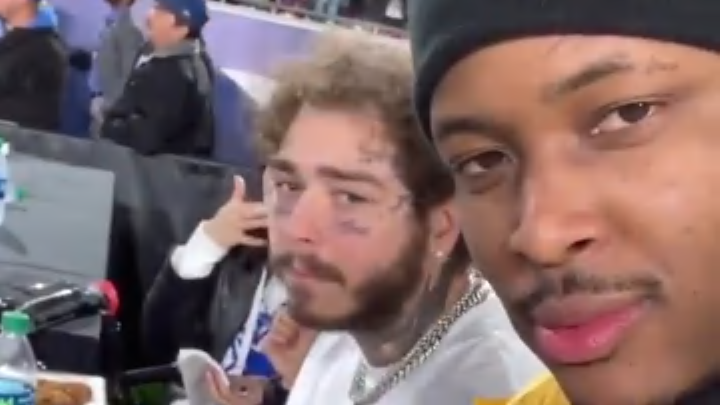 Rapper YG enjoyed the Rams win over the Cowboys on Saturday night.  Mostly because it gave him the opportunity to laugh in the face of fellow rapper Post Malone.
Malone looked as down as any real Cowboys fan.  It's safe to say he wasn't seen in the Rams locker room at any point.
You would expect nothing less from your buddy.  Malone knows you can't just be a fan when things are going good.  A true fan sticks with his team even in defeat.