Rob Gronkowski Reveals That Nobody Gets Superstar Treatment in New England "Not Even Brady"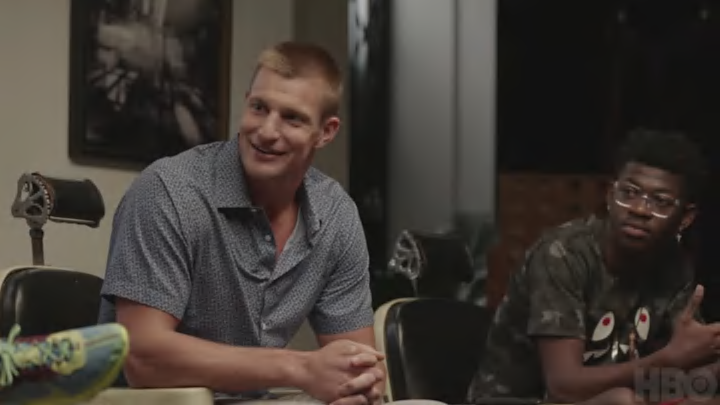 In a promotional clip for an upcoming episode of "The Shop" retired tight end Rob Gronkowski gave some insight into the Patriot way.  He said that nobody is treated like a superstar in New England, not even Tom Brady.
The quick clip quickly moves on to other topics, but it is clear that Gronk talks about the Patriots on the show.
Flip the Page to See Gronk's Comments: