Stephen A. Smith's Lakers to Trade LeBron 'Source' Has Been Revealed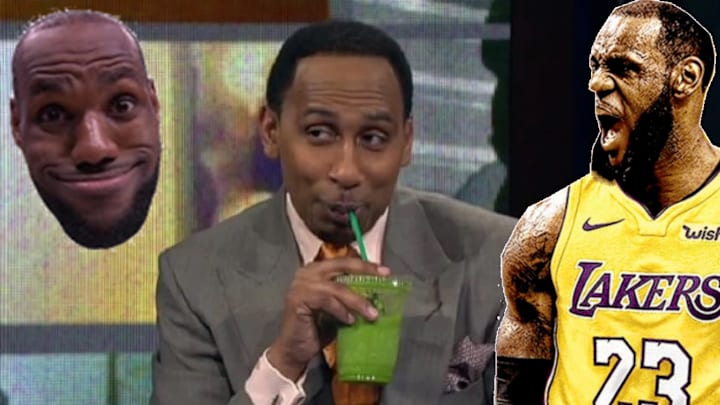 Remember that story that came out a few weeks back, that the Lakers were considering moving LeBron James out of town. Supposedly someone 'close' to Jeanie Buss put the idea in her head. 
Yea that was a pretty crazy report. 
Watch how it was delivered below:  
Now we have finally found out who that source was, and let's just say, it's laughable. 
According to Ryen Russilo, Stephen A Smith's source for the report came from Jeanie Buss' spin class. 
Yep, you read that correctly. 
When I was in 'Get Up' with Greenie and Seth Greenberg that was a really weird deal because Stephen A came out and said people close to Jeanie Buss told her she should trade LeBron, we then found out it was people from her spin class and then that became a thing and people built graphics and then Stephen A came on and shot down his own thing and they were like it's not that big of a deal but they just 24 hours on it.
For being the Worldwide Leader in Sports, they sure do a shotty job of breaking stories. 
For all the latest breaking Sports Gossip, be sure to follow SportsGossip.com on Facebook, Instagram, and Twitter.