"The Match" Was the Most-Watched Golf Event in Cable TV History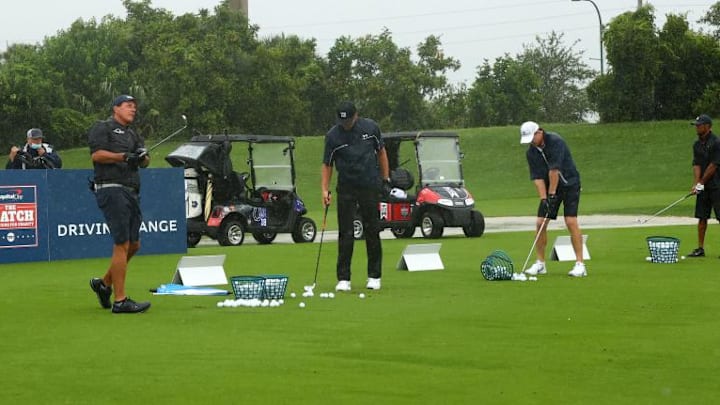 "The Match" on Sunday had a lot of things going for it.  No other sporting events were taking place, it raised money for charity and there was a lot of star power with just four players.
All of that equaled the most-watched golf event in cable TV history with 5.8 million viewers tuning in.  It also proved nothing puts butts in the seats like football.
RELATED: Tom Brady Challenged J.J. Watt to an Oklahoma Drills Match
Flip the Page to read the report: