The Raptors Opened the Season With a Ring Ceremony and a Win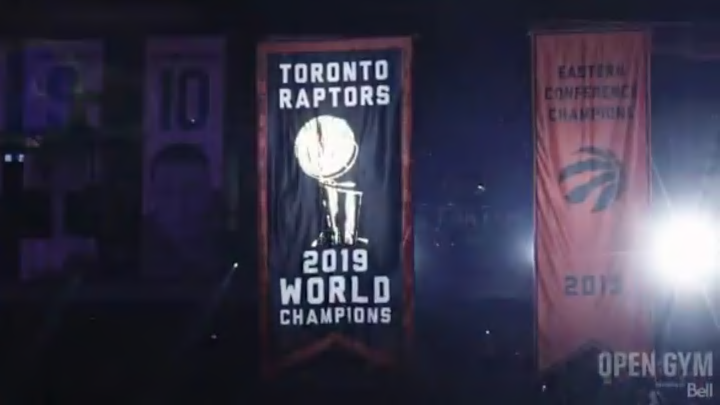 The Raptors opened the season at home in Toronto with a ring ceremony and a 2019 NBA Champion banner unveiling.  They ended the evening with a 130-122 win over the Pelicans in overtime.
Toronto was led by Pascal Siakam and Fred VanVleet, who each had 34 points on the night.  The reigning NBA Champs are out to prove that they're still a good team without Kawhi Leonard.
Flip the Page to see the ceremony: