There Was a Crash in the First Lap of NASCAR's First Race Back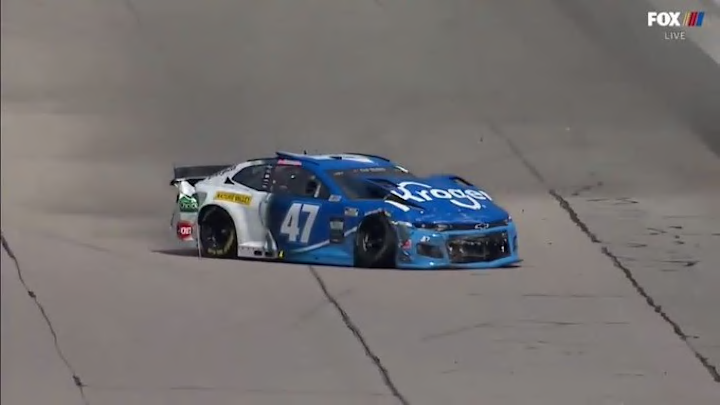 NASCAR returned to action on Sunday afternoon at Darlington Raceway.  Unfortunately it didn't take long for the first crash during the first race back.
Ricky Stonehouse Jr's day ended early when he crashed in the very first lap of the race. Not making it through a single lap has to be a rough way to get back to work.
RELATED: Plenty of Social Distancing and Masks in the Press Box at Darlington
Flip the Page to see the unfortunate crash: