Toronto Raptors Hiring Kawhi Leonard Friend Jeremy Castleberry to Staff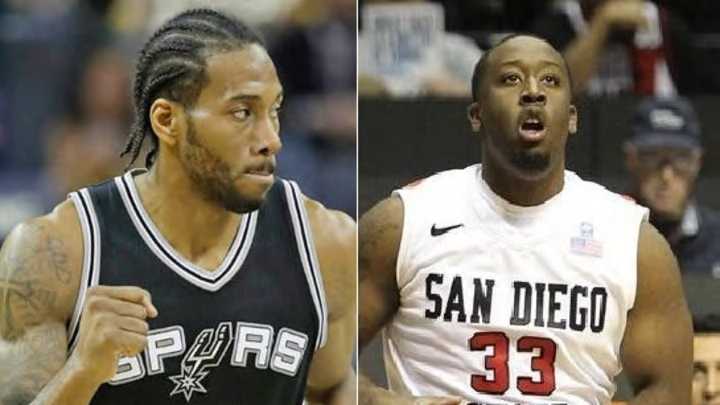 The Toronto Raptors are hiring San Antonio Spurs staffer Jeremy Castleberry — a close friend of Kawhi Leonard — to a position on their coaching staff, league sources told ESPN.
Castleberry has worked with Leonard as a Spurs staffer and played with Leonard in high school and at San Diego State, where he was a walk-on.
Leonard can test free agency in the summer of 2019, so Raptors president of basketball operations Masai Ujiri took significant risk with the transaction. Ujiri made the deal with a determination that he can convince Leonard to re-sign with the Raptors next summer in free agency, sources told ESPN's Adrian Wojnarowski.
Hiring Castleberry certainly won't hurt Toronto's chances of keeping Leonard. Doing something like this tells Kawhi, we'll pretty much do just about anything to make sure you resign. Good luck. I wonder if they'll hire his Uncle Dennis Robertson?