Zion Williamson Spotted Falling Asleep During the Pelicans-Pistons Game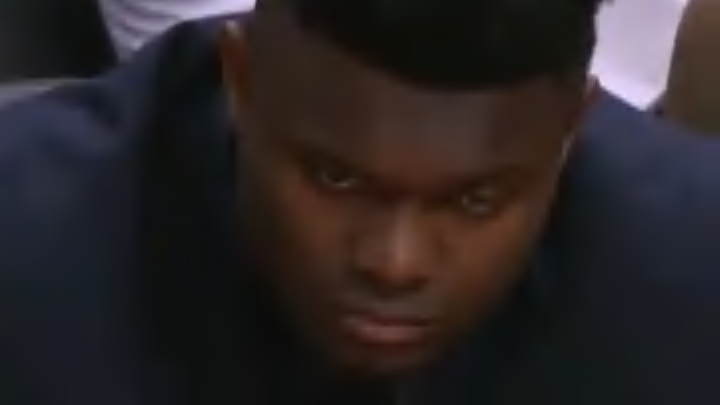 Zion Williamson is reportedly going to make his NBA debut for the Pelicans on Thursday.  Until then he's forced to watch the games from the bench.
The No. 1 overall pick doesn't appear to be enjoying watching games on the bench very much.  On Monday night Williamson was spotted falling asleep during the game.
RELATED: Antonio Brown and Zion Williamson Meet Up In New Orleans
Flip the Page to see Zion struggling to stay awake: